Ideal Transmission Rebuild across South East Melbourne
Transmission Rebuild is a need you cannot neglect as over time the transmission system of your car tends to lose its efficiency which results in low fuel economy, reduced torque, and most importantly, the risk of life.
But to ensure that our customers get superior services in Berwick, Pakenham & Cranbourne whenever they feel this need, we –
Keep a stock of high-quality components for replacement requirements.
Remove debris from transmission pan and other parts & clean them thoroughly.
Disassemble & reassemble the parts with total precaution so that they don't get broken.
Carry out the dyno tuning as well as street testing of the built transmission system.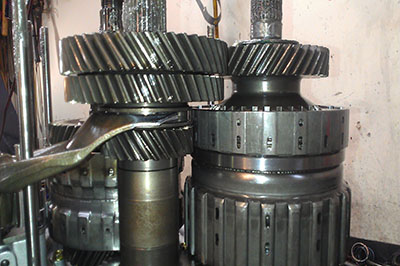 Just bring your vehicle to our shop, and we would rebuild (recondition) the transmission by keeping in mind the make & model of car, fuel type, driving style, and other relevant factors.
We take the transmission system out of your vehicle & inspect its overall condition.
Next, we change the components which show the signs of wear & tear.
We clean various parts to make them free from oil residue, grime, etc.
We also include new clutch, gaskets, seals, bands, etc. in the system.
We can perform rebuilding activity for Automatic as well as Performance Transmission systems across Melbourne.